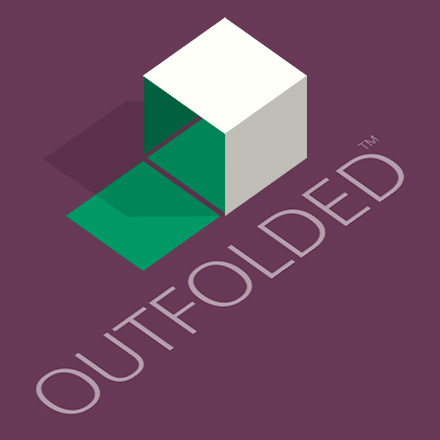 Press Fact Sheet
Name Outfolded
Developer 3 Sprockets @3Sprockets
Status Released on iOS Appstore and Google Play store
Release Date August 17th, 2016
Platforms Mobile & Tablets
Languages English, French, Italian, German, Spanish, Simplified & Traditional Chinese, Japanese, Korean, Russian, Portuguese
Website http://outfolded.com

What's the perfect game to make when you don't enjoy puzzle games?A puzzle game!
What is Outfolded?
Outfolded is a minimalist, endless puzzle game where you unfold shapes to reach your goal.
Relax, zone out and experiment in a never-ending series of levels, or take on the challenging daily puzzles to earn hints and pit yourself against the best.
Compete with your friends to get as far as possible, or share solutions on social media to lend a helping hand.
If you love puzzle games, Outfolded is for you. If you dislike puzzle games, Outfolded is definitely for you!
By the creators of PAC-MAN 256 and the award winning Cubemen series, Outfolded is a puzzle experience like no other.
Seriously, you don't like puzzle games?
It's not really that we don't like puzzle games, it's more that neither Jarryd or I (Seon) have found many/any puzzle games that we didn't find instantly repetitive or that didn't flat-line in "difficulty and learning" quicker than we liked.
It's our experience that many developers increase difficulty by "adding more" ... more steps, more obstacles or more pieces rather than having a naturally increasing difficulty without increasing complexity.
So we decided to see if we could design a puzzle game that would keep both of us interested for longer than 15 mins, and that would continue to surprise and challenge us after days of play. Outfolded was born.
Key Game Features
* Truly endless levels
* Relaxing, no pressure experimentation
* Unlimited undos
* Daily puzzle challenges
* Amazing sound!

Images
Download all images and media assets as a zip file (8.9MB)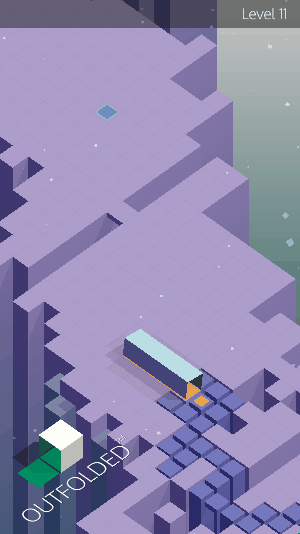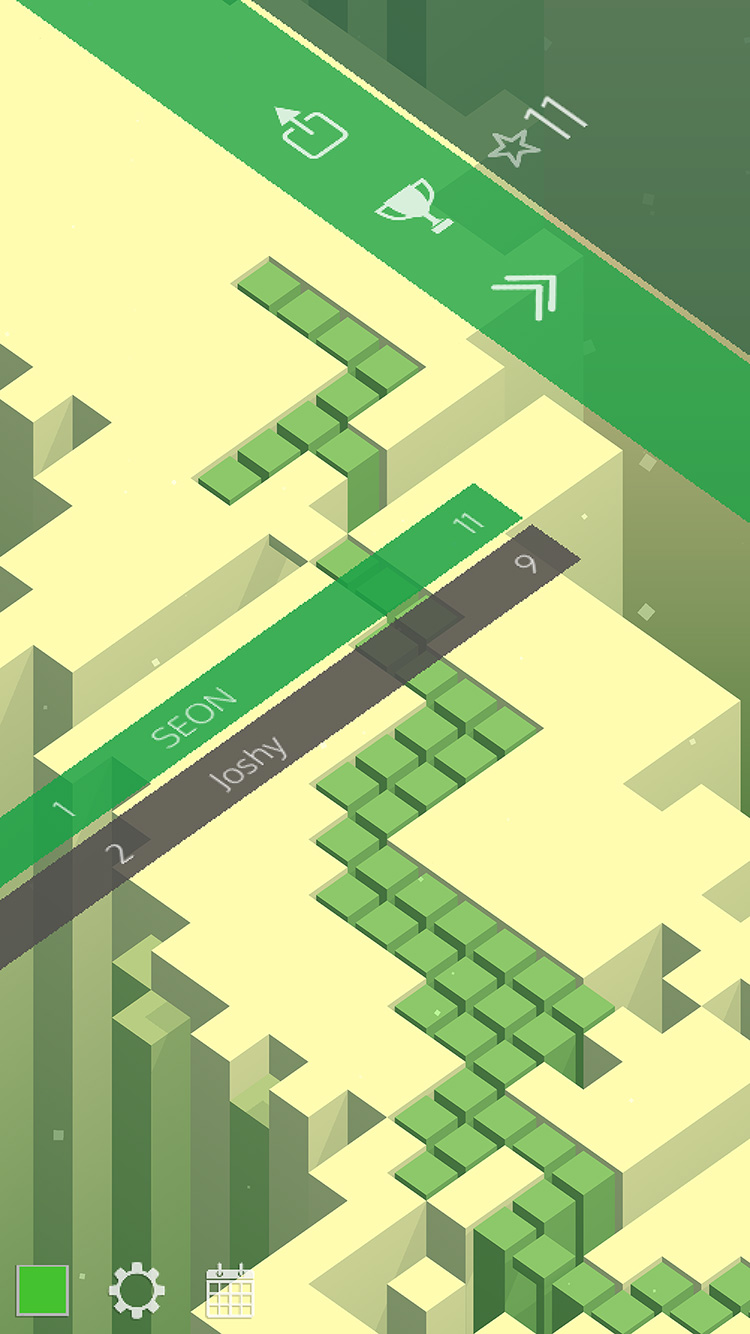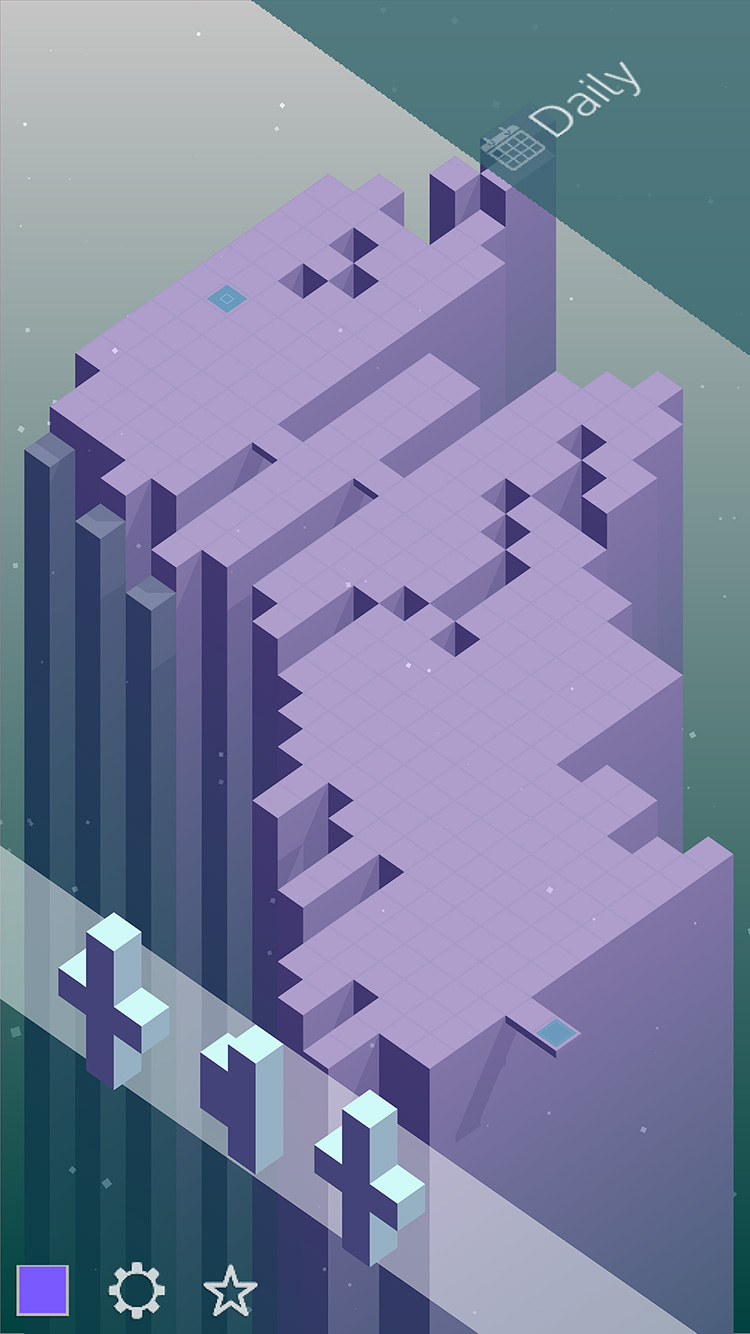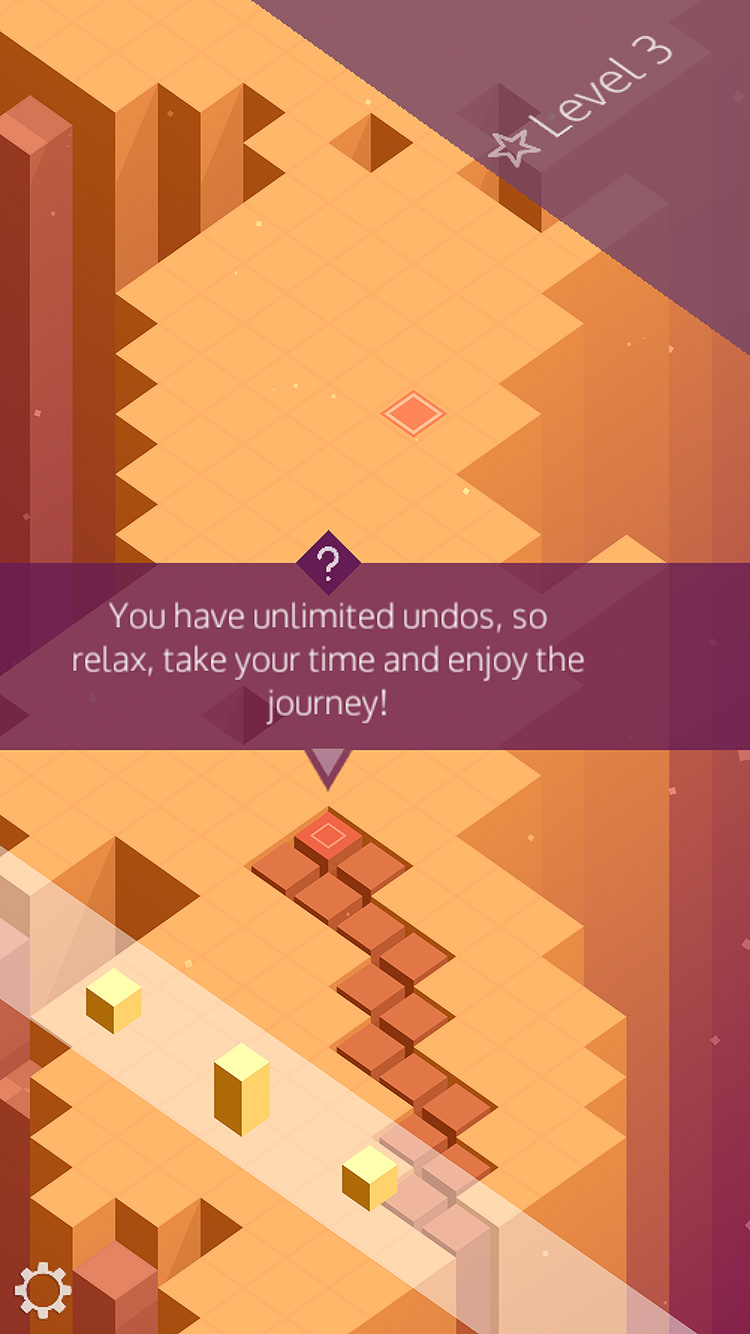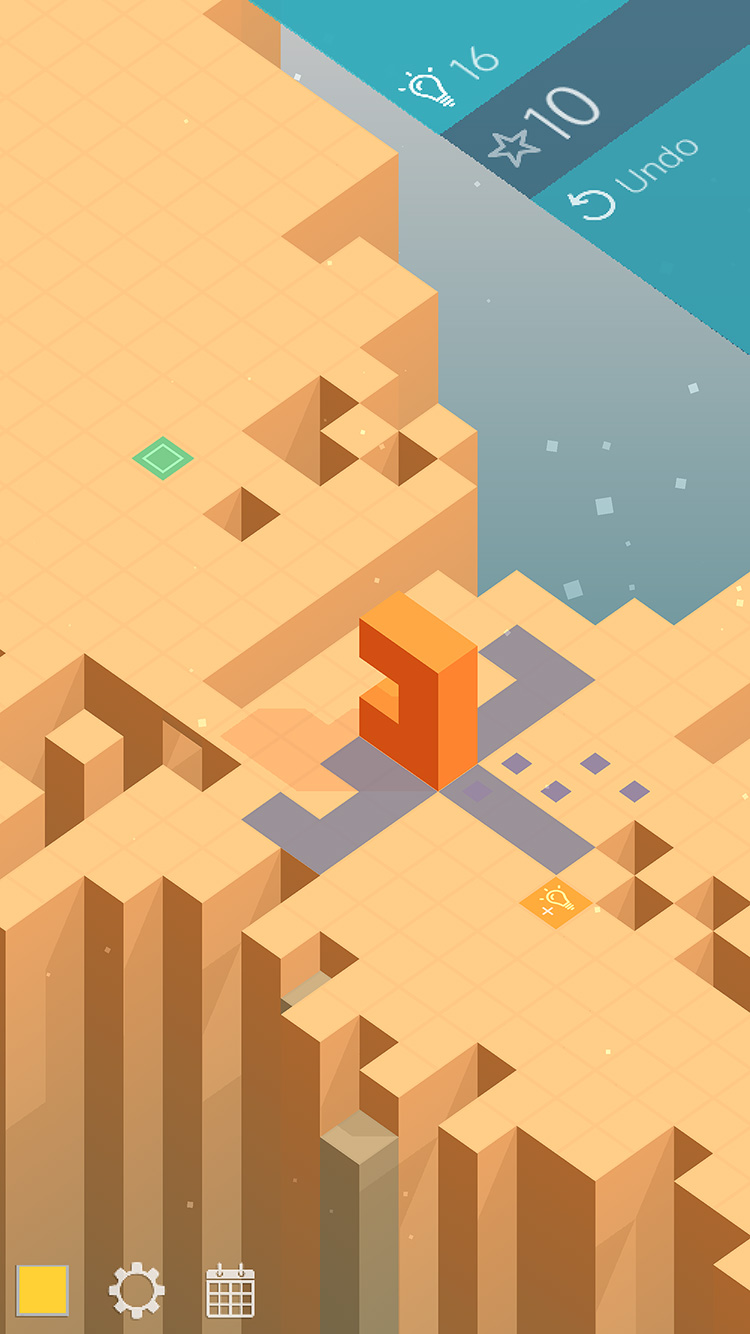 Logos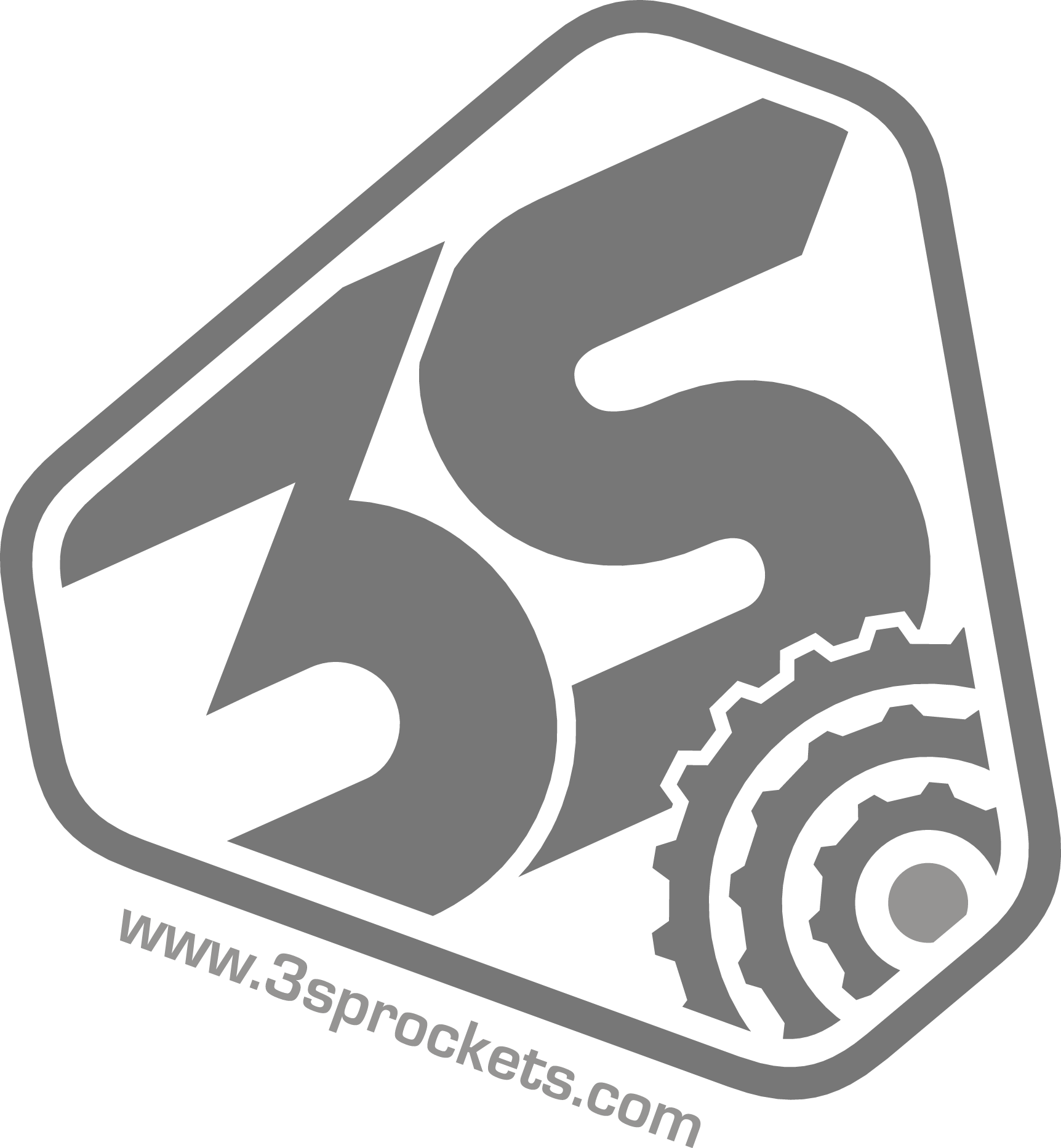 About the Developers
Based in Melbourne Australia, 3 Sprockets is a multi-award winning studio that specialises in making standout games for Desktop, Console and Mobile devices. We are best known for the 2015 hit PAC-MAN 256 and the award winning Cubemen series on Steam, Wii-U and iOS.
Seon Rozenblum
Director & Developer
Seon has been a full time Indie since 2006 and has shipped over 20 titles across a large range of platforms. Spending more time in Unity than he does sleeping he leads the charge and embraces feature creep as if it was family.
Jarryd Campi
Designer & Developer
Jarryd has an insatiable appetite for games - beyond what is considered normal. Armed with his amazing coding skills and appreciation for player experience, Jarryd drives our gameplay interactions that delight our players.
Josh Sacco
Artist & Animator
Josh is an outstanding artist and animator and has an incredible understanding of colour and space. Josh has a passion for games only bested by Jarryd.
Contact
Inquiries seon@3sprockets.com
Twitter @3sprockets
Website 3sprockets.com